Hello. My name is Rose.
Farm-girl turned expat, I write young adult fiction and make things pretty.
Illustrating books, early mornings, and perfect pancakes: some of my favorite things. Kid Lit devourer. Stitch obsessed. Color fanatic. Full-time toy mender, bruise kisser, bedtime story reader. Word-painter. Hybrid. Living in a neighborhood full of roses and tea gardens.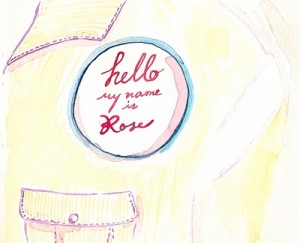 My young adult sci-fi thriller Tracked was longlisted for Undiscovered Voices 2014 and received an honorable mention. Co-editor of Sofra: A Gathering of Foreign Voices Around the Turkish Table, the first words I learned in Turkish were ekmek – bread, and seni seviyorum – I love you. If I am not writing or drawing, I am Cross-fitting and plotting an escape to a Turkish village to raise chickens.
International member of SCBWI. I hold an MFA in Painting from Cranbrook Academy of Art (2004), and a BS in Art from the University of Wisconsin (2001).
---
Photo credit: Julia Cooke and Martina Korkmaz of Journey Collective. Styling: Gipsy Shears.