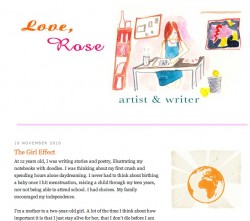 In 2004, I opened up shop and blog to explore my journey from the Midwest to Turkey. I had an MFA in Painting, a Turkish fiance, and a new life ahead of me. Now six years later, my husband and I are raising two bilingual and cultural kids, my freelance illustration habit is going strong, and I've got a young adult novel in progress. Along the way, I've designed handbags, spoken about  The Art of Cultivating a Creative Life, and exhibited my paintings and works on paper. It's been a great journey.
I got cozy blogging at Blogger for six years without my own domain name, so it was time to move on. Some much-needed nudging by some fantastic masterminders in Creative Entrepreneurs got me to take the leap.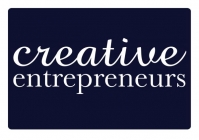 So here's to offerings and transitions! You can find my art portfolio here, and my writing projects here. I'm excited to have a new home to dialogue thoughts and ideas on living a hybrid creative life.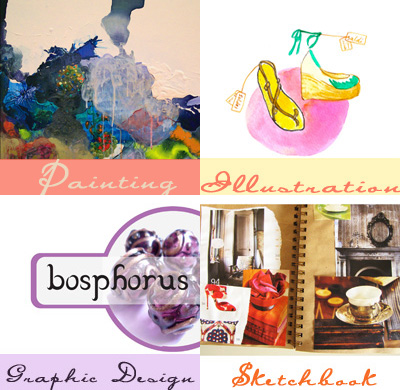 Thanks for visiting!