News + Press
It is my great pleaure to announce that I am now represented by Jo Williamson at Antony Harwood Ltd.
How I Met Jo: dishing on the Undiscovered Voices blog about how I met my agent, Jo Williamson. Thank you Working Partners and SCBWI BI!
Behind the scenes look at the Undiscovered Voices 2016 launch party on the SCBWI Germany & Austria blog: A Writer's View.
Undiscovered Voices 2016 finalist for THE EVOLUTION OF YOU AND ME, YA Sci-fi Fantasy
Undiscovered Voices 2016 longlister.
Undiscovered Voices 2014 honorable mention for TRACKED, YA Sci-fi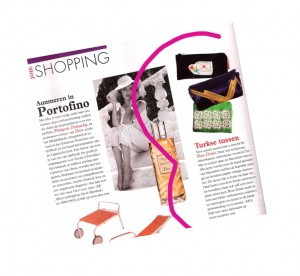 Thrilled by Lisa Rivero's April 16, 2011 write-up on her blog, Writing Life:
"No one writes about creativity with more passion than Rose Deniz, and her interview this week with Charlie of Happy Threads offers both creative inspiration and thoughts on making tough but rewarding choices so as to lead a creative life."
Guest speaker, The Evolution of an Artist and Writer in Turkey, The Global Engagement Summit at Koc University, Istanbul, March 24, 2011
American Artists Share their Vision of Turkey, Hürriyet Daily News, June 5-6, 2010
Painting "Once a Week" on Wise Living Blog, August 30, 2010
Guest speaker for BIWA on The Art of Cultivating a Creative Life, Bursa, Feb, 2010
Guest speaker for PAWI on The Art of Cultivating a Creative Life, Istanbul, Jan, 2010
Featured blog on Big World, 2010
Illustrations for Pukka Living in Lecool Istanbul, October 2008
"Local web 'diary' a girl's best friend," illustrations for Pukka Living in Turkish Daily News, September 15, 2008
Illustrations for Pukka Living in Hürriyet, August 15, 2008
Handbags featured in Joie de Vivre shopping section for Mediterranean-themed issue, July 2008
"Eco-friendly clothes in fashion-friendly styles," featured clutch and earrings, STLtoday.com, May 2, 2008
"The new address for fashionistas," Interview with Pukka Living owner Ilgin Beygo-Yilmaz, and illustrator Rose Deniz, Maison Francaise Turkey, May 2008
Site launch Pukka Living with illustrations, November 17, 2007
"Two US Artists Display Artwork at Golcuk Gallery," Turkish Daily News, November 16, 2007
"Güllerin içinden bir tasarımcı," Maison Francaise Turkey, May 2007
"Women's artisan collaboration starts at Izmit bazaar," Turkish Daily News, March 17, 2007
"Nesting Instinct," Daily Candy, October 18, 2006
The Detroiter, Drawing exhibition, Rose Deniz nee Schueller,February 3, 2005
Ambulant, Issue 2, 2005