Visual Direction. Manifesting creative potential in your work
Everything is visual. Style isn't shallow. Luster isn't fleeting. The right look gives you the edge you need to attract people who pay you to do what you do best. Build a platform for your book. Share an important cause. Launch a website. Sell your products and services. A meaningful message in cohesion with design sense will not only make you look like a pro, but also attract the smart, savvy clients you want.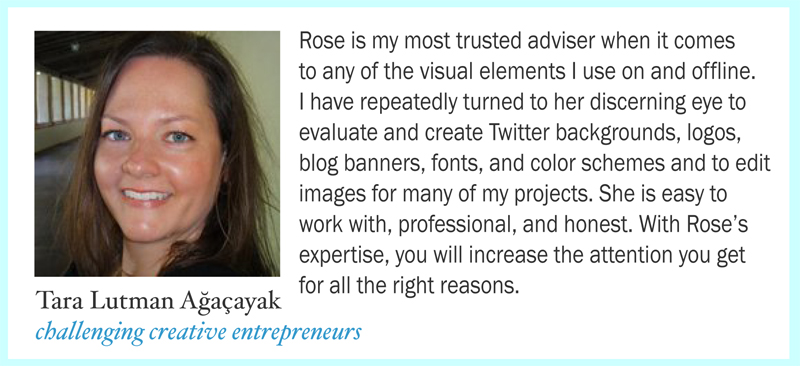 "When someone visits your site you only have a few seconds to convince them to stay. Extra polish and verve sends a message: I am worth your time."
–Anastasia Ashman, expat+HAREM founder, neo-culture entertainment writer/producer
I help creative entrepreneurs like Anastasia buff and polish their visual image until it shines so they can captivate the people they want to work with. And the people you want to work with. The people who know they're getting something valuable. Who can see at first glance that you work is hot, you website exudes confidence, and your design sense matches the level of your product or service.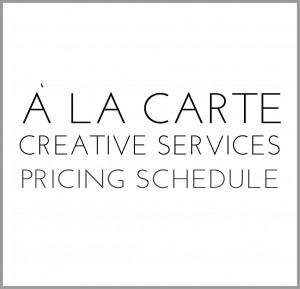 Content I create for you will reflect your unique sensibilities, elevate your design sense, and save you time so you can do the work you love to do. Trained in the art of seeing nuances as well as the bigger picture, my project reviewing gives you direction, identifies rockin' strengths and improvement points, and sets you back on your path. We look to the future and where you want to be and how you can be your best visual self. Together we create a double-take. Hook visitors in the first second and keep them there, hungry for more.
Work with me as your vision wrangler or content creator in three ways:
Project Review – $185 Full review of a single project: website, blog, portfolio, or design project. Choose this if you are thinking about revamping your website, you have a project close to completion, or if it's time to make some changes on your current visual image and you want to know where to start. It is my utmost goal to give you feedback that both boosts your esteem and gets you excited about making valuable changes to your work. The fee includes:
personalized feedback on first-impression stuff: what people see when they first look at your product, website, or portfolio
next-step tactics: what you can do to tweak and boost up your image
eye-candy how-to's: tips on satiating your visitors' and clients' visual sweet tooth with content that makes them addicted
getting people to the good stuff: navigation and accessibility feedback for your project on how to direct collectors, customers, and clients to the right place
resource sharing: referrals to trusted people in social media, coaching, and business development if you are not a DIY kind of person
Content Creation – $125 – $1,635 Make your visual image glow with authenticity and style. We'll look closely at the goals for your work and I'll make stuff pretty for you based on what you need. View my creative services pricing schedule here.
font and color families
book covers
print materials
photo editing
The Whole Package – $5,235 Turn over the reigns for complete Visual Direction. We'll create your branding visuals from top to bottom with in-depth development of your trade dress: your logo, font, color families – everything that sets you apart from everyone else, defines you, and the work you do. The whole package includes:
Project Review to get you moving in the right visual direction
Logo to make your identity strong, clear, and uniquely you
Illustrations to customize the style of your visual image
Letterhead + business card (think stylish ensemble, not matchy-matchy)
Web Banners for your blog, Etsy page if you're the crafty type, and social media platforms like Twitter and Facebook
Widgets so you can claim you thought though every single design element on your site
Photo editing so your products and images are so crisp and clear they sell themselves
Dreaming up something that's not on this list? Let me customize something for you that meets your needs. Check out my creative services pricing schedule or contact me below. Be sure to check out my full illustration and graphic design portfolios for more visual goodies!
Seriously in need of visual direction but in a cash crunch? Contact me and set your price. Be upfront. Forthright. I'll honor one lucky person a month with visual direction for a pay-your-way single project review.
Email me to being our amiable agreement to work together, or use the contact form below. Thanks again for your interest and I look forward to working with you!
Want to know how people have benefited from my visual direction? Read on.


"Rose has a beautiful heart which shows in her work. That is the main reason why we chose to work with her. Working with Rose was enjoyable, exciting and delightful. We received a series of beautifully made designs that perfectly reflect our organization." –Christina Bache Fidan, writer + founding co-director of PAWI {The Professional American Women of Istanbul}
Tell me what you do, and how I can bring your ideas to life